Stream iTunes collection from anywhere with Simplify Media: videos
Simplify Media in an application which uses the desktop version of your PC or Mac to wirelessly stream your iTunes library straight to your Apple iPhone or iPod Touch which means the storage cap for music on your Apple iPhone or iPod Touch is basically removed.
But be quick and nip over to Simplify Media and download the application now as the first 100,000 Apple iPhone users to download will gain it for free, after that first 100,00 anyone wanting the Simplify Media application will need to pay $3.99.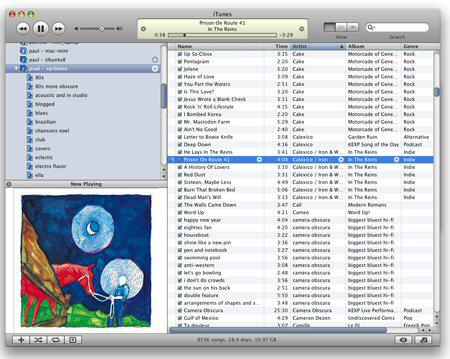 The Simplify Media application also works over EDGE and 3G, and gives the iPhoner the option to listen to thirty of your friend's iTune's Library as well.
When using Simplify Media the user will be shown cover art, lyrics and artist bios associated with each song you choose. You can scroll via artist, track or genre.
Source — appleinsider via theiphoneblog