Leaked promo clip on Sony Ericsson T700 handset: Video
The Sony Ericsson T700 mobile phone, we've seen the images as it looks to be pretty good as far as one can tell from an image, to the techs at Sony Ericsson have made a video clip of their T700, and it does look one sexy stylish mobile.
The guys over at SEMC Blog got hold of this Sony Ericsson T700 promo video clip, and it looks like the T700 is poised to ride its own wave of success across the mobile arena.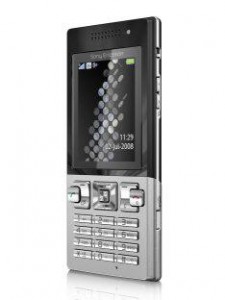 As far as we know the Sony Ericsson doesn't hold any secret special powers like its predecessors, but what we do know is that the T700 incorporates a 2 inch TFT display, 3.2 megapixel camera, HSDPA support, M2 expansion, and Bluetooth.
It's a shame Sony Ericsson didn't feel the need to throw in their Walkman and Cyber-shot brands with the T700, but still it's a cool and sexy looking handset that I'm sure won't do too bad; I quite like the red myself.
Unfortunately there is no word on the availability and pricing on the Sony Ericsson T700, so for now just enjoy the video below.
Source — SEMC Blog via Mobilewhack