Apple iPhone 3G available online at AT&T: Business only though
Remember all those long, long lines of people patiently waiting to grab hold of Apple's latest iPhone 3G? Well at last there is no more need to stand in line as AT&T has made the wise and to be quite honest, obvious decision to bring iPhone 3G sales to the net.
That's right, the Apple iPhone 3G can now be purchased via AT&T's business and professional websites and logging into their Premier account which is available to business users.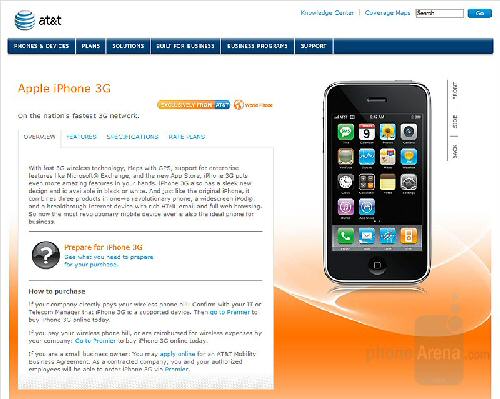 The cost of the Apple iPhone 3G remains the same at $199.00 and $299.00, and so does the rate plans; so now there is no reason why the Apple iPhone 3G can't be gained via the web.
Which is fine if you are a business, but I would hazard a guess that a great deal of iPhone 3G customers aren't business orientated, so it does seem a shame that AT&T couldn't simple open up their web sale to include the general public.
Source — phonearena via mobilewhack