Nokia N95 in UK September: Register interest at Carphone Warehouse
The new much awaited Nokia N95 is coming to the UK and will become available via the Carphone Warehouse sometime in September.
The N95 is the latest technological marvel from Nokia incorporating a two-way slide mechanism that allows the user the choice of conventional keypad or music control pad.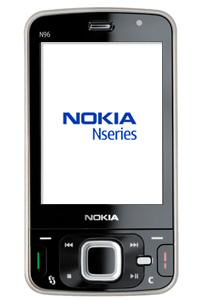 The Nokia N95 comes with a great 5 megapixel camera which is now linked with the N95's GPS mapping thus allowing geo-tagging to pictures. With the superb Nokia N95 the users can capture video at 30 frames per second with a wide range of video formats such as MPEG-4, Flash video and Windows Mobile Media.
As I said previously, the Nokia is coming to the UK in September, and you can now register your interest at the Carphone Warehouse where you will receive an exclusive offer as soon as the Nokia N95 becomes available.
To take advantage of this register offer visit the Carphone Warehouse