Samsung hot on the tail of Nokia
Samsung has had a very good year, hitting the number one spot for prepay for the first time in several years, and they are chasing the number one position for contracts by the year's end too. In the UK market they are now almost treading on the heels of Nokia's leadership, and continue to apply pressure.
The last few months have been great for Samsung culminating in the Samsung Soul and Samsung Tocco placing them only 3 percent behind Nokia and grabbing the top three prepay position, an area they have only recently entered.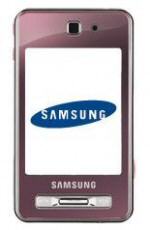 Samsung VP for UK and Ireland, Mark Mitchinson, says: "It's our objective to be number one — we are very close now. There are just over three percentage points between Samsung and Nokia in brand share."
Samsung is probably going for a grand launch with their much awaited Omina mobile phone similar to that of the Apple iPhone 3G; while the Omina is expected to take over the baton from the chart topping Samsung Tocco.
Source — mobiletoday