Carphone Warehouse chief executive wants to market to children
Andrew Harrison, the Chief Executive of Carphone Warehouse recently called for a "responsible attitude" towards the marketing of mobile phones to children, although unfortunately Mr. Harrison doesn't appear to be receiving too much backing as child safety organisations refused their support.
The child safety organisations input was that a more ethical approach would be to market to the children's parents, and pointed out that any safeguards for service usage needs to flow through the children's parents thus enabling the parent to have control over what the child is seeing.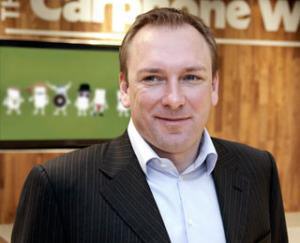 Mobile phone manufacturers also didn't offer any support for marketing to children, despite the potentially lucrative market.
Dave Hilton, marketing director for Sony Ericsson said: "We do not target children and do not promote phones to under 16s. We recognise teenagers use phones, but we have adopted the ethical policy not to target them. If it is found that there is an increasing market appetite and we believe there are no ethical implications at that time then we would consider targeting under 16s."
Furthermore is appears that the other mobile retail channels are not in agreement with Carphone Warehouse, although many refused to comment.
Source — mobile news via intomobile