BlackBerry and pavement should never argue!
Well it seems that Research In Motion's BlackBerry Bold doesn't really handle being dropped well, as one BGR guys recently found out when while he was unloading his motor, his precious BlackBerry Bold slipped out of his hand and done a dance with the concrete pavement.
Well, as most mobile phones aren't meant to be dropped approximately two feet onto the pavement, one must expect something will happen when one does, whether it be a BlackBerry Bold or otherwise.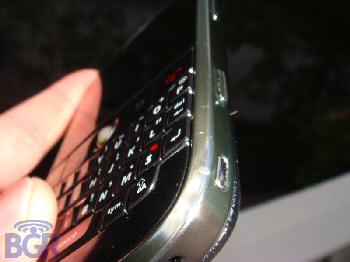 Unfortunately for the poor chat his BlackBerry Bold casing didn't fair well in the argument betwixt BlackBerry and pavement, bit like scull and pavement really.
So maybe Research In Motion should consider giving the next BlackBerry smartphone a new shiny metal bezel, at least it may stand up to a bit more abuse. However one would advise that BlackBerry Bold owner take heed of the guy's advice and get their BlackBerry Bold skinned up.