GSM Touch Diamond compared against an CDMA Touch Diamond
So take a look at this comparison, it is the HTC Touch Diamond, and well, the HTC Touch Diamond. That's right two differing versions of the HTC Touch Diamond so you can see the difference.
The guys over at HowardForums have posted neumerous photos that show the difference between the GSM HTC Touch Diamond and the CDMA HTC Touch Diamond currently being offered on Canadian carrier Telus.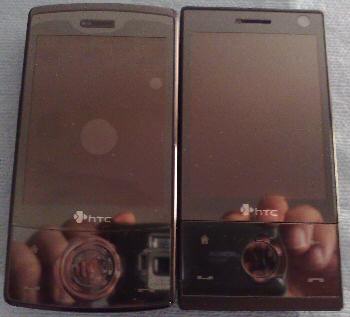 The Canadian Telus version of the HTC Touch Diamond is somewhat thicker and reviews say it is more comfortable to hold because of its flat back, while apparently not being as much as a fingerprint magnet.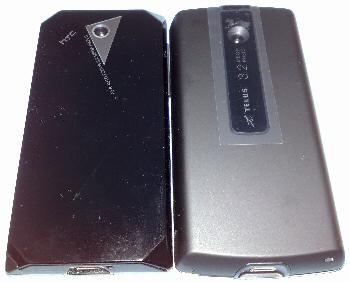 This comparison should actually give those Americans who are expecting to purchase the HTC Touch Diamond when it hits the States in a few weeks a good idea of what they can expect in their Victor-ised CDMA version of the HTC Touch Diamond coming from Sprint.
Source — howardforums via wmexperts