Law toughens up on mobile phone use while driving: Video
Twelve months after the new act on using a mobile phone whilst driving came into force, a report from headset manufacturer Plantronics and YouGov reveals that British drivers are still using their mobile phones while on the road.
This new report found that in excess of 40 percent of those who use a mobile phone in the vehicle were doing so illegally and without using a hands-free device. As such the Ministry of Justice has announced a further crackdown to change these statistics.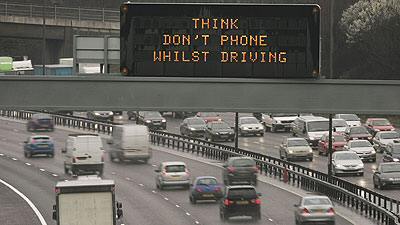 s from today there are new measures put in place for the offence known as Causing Death by Careless Driving, as reported by Sky News, these new measures bring tougher penalties who kill due to being "avoidably distracted".
Such avoidable distractions include being on a mobile phone, drinking and eating, and texting, reading a map, applying makeup, and adjusting a GPS or car stereo. The Ministry of Justice even go as far as to list the likes of the Apple iPhone, and Research In Motion's BlackBerry as possible driving distractions.
Take a look at the video below and become informed of the new penalties, after that if you don't have a hands-free kit, do get one.
Source — macworld via pocket-lint