Motorola Q9h finally gains official Windows Mobile 6.1 ROM
The Motorola Q9h has seen Windows Mobile 6.1 foe a few weeks now, however those that have been patiently waiting for Motorola to issue a proper update are about to get lucky as Motorola has officially loosed their Windows Mobile 6.1 update onto the mobile arena.
The official ROM update that brings Windows Mobile 6.1 to AT&T's Q9h is now ready and waiting and you will require the standard compliment of update tools to get going.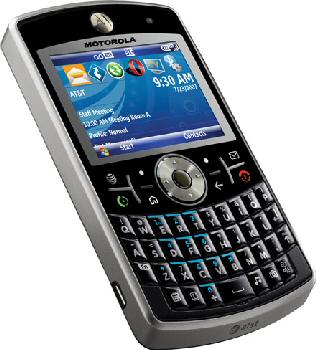 As with most ROM updates of this type it will wipe your device so make sure you backup beforehand.
So there you have it, any Motorola Q9h owners still living in the pre-Windows Mobile 6.1 era really need to grab hold of this official ROM update and come bouncing into the 6.1 world.
To download the official Windows Mobile 6.1 ROM for the Motorola Q9h mobile phone simply head on over to Motorola's website.