App developers are the new prize in phone maker wars
Mobile phone companies have been battling against each other for customers ever since the mobile phone was invented, but now a new battlefront has opened up, the fight for the loyalty of developers, those people who create those much sort after applications.
Mobile phone apps bring the mobile user games, music, live traffic info and much more, and they are beginning to be heralded and the key to transforming mobile phones into pocket-sized computers.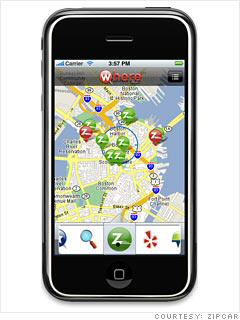 Manufacturers wanting to ensure the best app builds for their mobile phones are fighting to woo developers over to their side. Companies such as Apple, Google, and BlackBerry maker Research In Motion, they all want the best developers out there.
This battle for developers has brought Google to run a competition which will award cash prizes to companies creating innovative apps for Googles Android platform.
Google has earmarked $10 million for their Android Developer Challenge, and has already received in excess of 1,700 submissions from across the globe.
Full article can be found at CNN