Introducing the Nokia 8800 Carbon Arte premium mobile phone
Today, Nokia introduce the Nokia 8800 Carbon Arte, their new premium mobile handset which combines the design of the Nokia 8800 Arte range with materials engineered from carbon fibre, stainless steel, polished glass and titanium.
Carbon fibre is a strong but ultra light material that gives a high-tech woven pattern. The Nokia 8800 Carbon Arte features 3D patterns that express the lustre of the carbon fibre.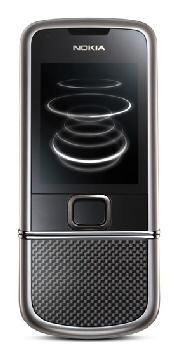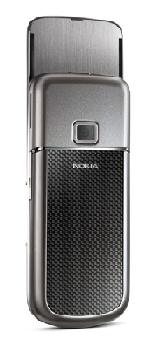 Each detail of the Nokia 8800 Carbon Arte has been considered to enhance the premium value and quality of the mobile phone with minimalist seamless surfaces, impressive weight, and slide mechanism, and with exclusive Nokia 8800 Carbon Arte range wallpapers and soundtracks.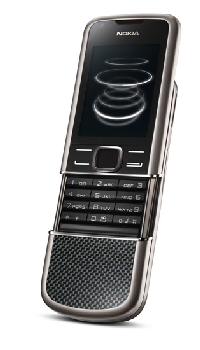 The new Nokia 8800 Carbon Arte offers "the unique tap-for-time feature – consumers can tap the steel surface below the display twice and a clock appears on the screen." The devices background images organically change during the day bring a unique appearance to its display.
With 3G capability, OLED display, 3.2 megapixel camera with auto-focus, all-in-one microUSB, 4GB built-in memory, high quality audio, and anti-fingerprint coating to reduce smudges on glass and metal.
The Nokia 8800 Carbon Arte becomes available in Q3 with an estimated price tag of roughly EUR1,100.