New software from Samsung gives mobile memory a boost
The smartphone is evolving with every passing month, but there is one thing a smartphone can never be, and that is too fast. Mobile processors have over the years been throttled back to conserve battery life, but now there's one company who is working to boost speed in creative and different ways.
And that company is Samsung Electronics, and they have just rolled out new drivers and file systems for their Flex-OneNAND, OneNAND, and moviNAND storage solutions.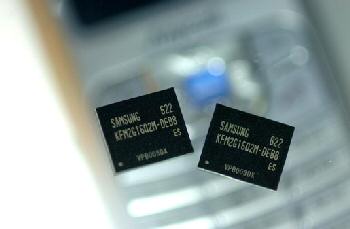 These new storage solutions, so Samsung claim will in effect slap a "turbocharger" on boot and access times, and this software is available for virtually ever major mobile operating system, and also decreases engineering times.
Vice president, Memory Division, Samsung Electronics Co., Ltd, Young Joon Choi, says: "The new software, which significantly upgrades performance of our embedded memory solutions, is expected to make OneNAND and other high-performance, high-density memory solutions such as the 16GB moviNAND even more desirable for advanced handsets, speeding the adoption rate of Samsung's embedded memory solutions."