Verizon to cull Alltel Little Rock employees
It appears there is to be a few job losses when or if Verizon Wireless finalises the deal to take over Alltel, with the companies Little Rock campus losing its status as corporate headquarters.
What is now Alltel's corporate headquarters in Little Rock is to become just a mere outpost of Verizon Wireless; that is according to Verizon CEO Lowell McAdam.
The Little Rock headquarters currently employ 3,000 employees, but when the Verizon giant takes over that employment will be reduces to around 100.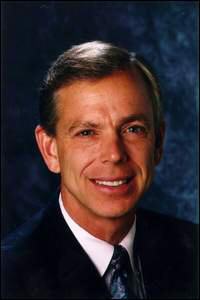 Details are not too clear but the rumour mill has it that mid-level managers along with executive will be the first to hit the road.
The one small redeeming factor in this is that McAdam has said Verizon will try to find other positions, for those affected, within its corporate footprint if they are no longer required at Little Rock.
As usual the big guy with the push wins it would seem!