3 stocks BlackBerry Bold in UK first time with RIM
For the first time 3 will partner Research In Motion to stock their BlackBerry Bold, in the UK, this follows on with 3 stocking Samsung handsets earlier this month.
3 now holds a full range of major brands in their mobile portfolio, with the Bold bring the BlackBerry brand into their fold. 3 is currently looking to break into the business market and thus bring more data services to its network, and with the BlackBerry bold this should be accomplished.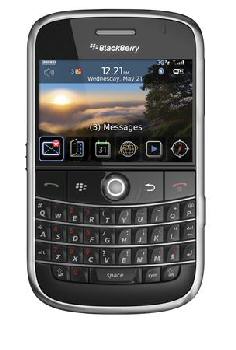 Research In Motion along with Samsung are both hunting the UK market share with aggression, and 3 will add another arm to their overseas sales.
3 will stoke for the first time the Samsung L770 handset this month, and later this year is expected to expand their Samsung range to take in high end mobiles such as the Samsung Soul and Tucco.
Samsung UK VP, Mark Mitchinson, says: "The fact that 3 will be ranging our phones is massive for us. We expect the agreement to be a big boost to our already increasing market share."
Source — mobiletoday