Only 200 Luminoso Lucido Phones made by Mobiado
If you want a phone that only 199 other people have then go for the Luminoso Lucido from Mobiado, its limited to only 200 phones being produced, it oozes style and sophistication boasting stainless steel, aluminum and sapphire crystal all in one superb case.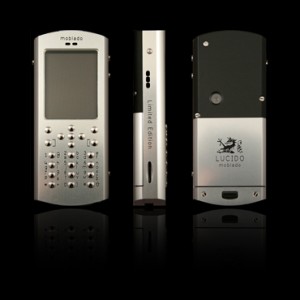 If the fact the Lucido is so limited hasn't got you hooked, then I am sure the spec will impress you with it's tri-band GSM phone which will get you coverage on up to five continents, there's Bluetooth connectivity available, 2 megapixel camera, GSM/EDGE 900/1800/1900 it will also work on WCDMA 2100, microSD slot for up to 2GB of memory boost, push to talk and a music player which can play MP3, MP4, eAAC+ and AAC music files and a QVGA display.
We would suggest is you want this phone, then keep your eyes out for where to purchase it, as of yet we don't know, as for how much it's going to cost, well let's say we don't think it's going to come cheap.
Source: Mobilewhack