AT&T has Sony Ericsson available for $29.99
Can you remember way back to this year's CTIA in Las Vegas, when Sony Ericsson announced the W350 alongside the W760 and Z555 mobile phones?
Well seems the Sony Ericsson W350 is now available on AT&T and in the choice of three colours, Graphic White, Ice Blue, and Electric Black.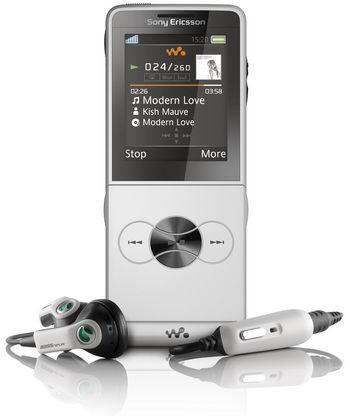 Sony Ericsson calls the W350 an "innovative matchbook flip design" and the W350 features dedicated music keys, which has become expected from Sony Ericsson.
The Sony Ericsson W350 also sports as expected, their superb Walkman music player, along with Bluetooth support and Memory Stick Micro slot.
Price wise, well this Sony Ericsson isn't actually going to break the bank at just $29.99 on a two year AT&T contract.
The W350 does seem to have a strange look about it but with that Walkman in there you just know its going to be a good music phone.
Source — intomobile