Is the HTC Touch Diamond actually multi-touch? Video
Multi-touch input is all the rage with the latest mobile phones and laptop trackpads, however it doesn't seem to be a feature in HTC's latest Touch Diamond and their Touch Pro; however the capability is present, and is exploited in a video by HTC's debug application.
Like many of HTC's devices is has hidden features, so not only is the nav-wheel capacitive but the whole front of the device can track finger movement and even two fingers independently.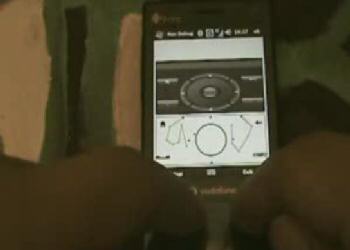 There isn't any known feature on the HTC Touch Diamond and HTC Touch Pro which exploits this feature yet, but no doubt once developers get their hands on the API it soon will be.
So, does this then spell out the future and we will see futures mobile phones coming from HTC with full multi-touch capabilities? Quite possible one would presume, but who knows.

Video is below
Source — wmpoweruser via engadget