CrackBerry un-box the BlackBerry Bold 9000: Video
Research In Motion and Rogers didn't exactly make it easy for the BlackBerry fans in Canada to gain the BlackBerry Bold 9000. Most of Rogers' stores only had a couple of handsets in stock.
But then one only has to look back on Rogers record when in comes to launches; they never really do that well with any mobile phone it would seem.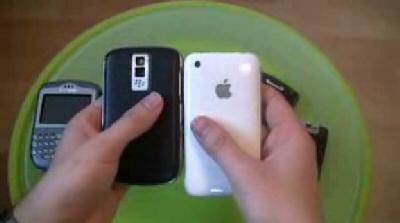 So in order to make up a tad for such a poor show from Rogers and research In Motion, the guys over at CrackBerry, who after also had to wait to get their hands on the Bold, and achieving this on the day after launch; have made an un-boxing the BlackBerry Bold 9000 video.
The un-boxing video also includes a comparison of the Research In Motion BlackBerry Bold 9000 with other BlackBerry handsets and the Apple iPhone 3G.
At least the guys at CrackBerry are more enthused than Rogers, so it seems.
Source — CrackBerry via Engadget