Unheard of new 32GB mobile phone discovered: The 01 phone!
Well apparently T3 has unearthed a website that is announcing a previously unheard of, brand new mobile phone, the 01 Phone.
News and a brief on this supposed "super" mobile phone is scarce to say the least, if you go to their homepage there is a countdown clock ticking away. So does that mean when this countdown stops, the 01 phone becomes available?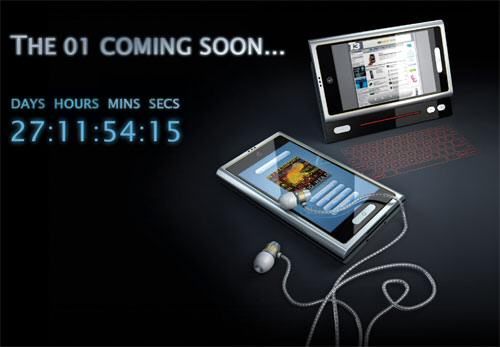 Is this assumed full-touch-screen mobile handset a concept or is it an actual production model?
The word roaming the net waves is the 01 phone pack some juicy specs such as 3G internet, 5.0 megapixel camera, and apparently a huge 32GB of storage.
So, will this new 01 phone become a challenge to the Apple iPhone 3G, another iPhone killer in the making maybe? Could it spell the demise of the likes of the Nokia N96, the Samsung INNOV8 i850, or even the BlackBerry Bold?
Probably not, but it will be interesting to see just what comes of this 01 phone; and as soon as we know we'll keep you notified.
Source — 01 via T3 and Slashphone