Which protective case for your Nokia 8800 Arte?
So having purchased your new Nokia 8800 Arte mobile phone, maybe you are thinking about what mobile phone case to purchase to keep the Nokia 8800 Arte protected to a degree, after all the last thing you need is to get it scratched.
So let's try to help out in that decision by looking at three cases that are available for the Nokia 8800 Arte.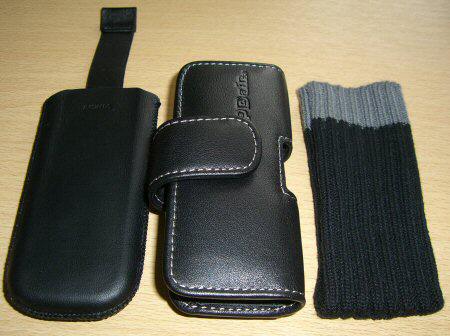 There is of course Nokia's own case for their 8800 Arte, which comes free with the mobile phone.
This case is nicely made, but has a few nagging problems such as being a very tight fit, and there is the way the internal drawstring which pulls the handset out causing it to rub.
So how about a PDair leather case? This case is custom made to fit the Nokia 8800 Arte and has a belt loop which is also leather. A professionally made case with just a small problem and that is the exposed handset at the top, which means if it was dropped, there could be potential scratching. Price £20.00.
Or maybe you'd prefer the phone sock, a bargain at £4.95 for a pack of three socks, but the phone sock is more of a protection cover than an actual case so if dropped the handset could slip out. The PGair and Phone sock can be found here
The choice is yours…or maybe you have better case ideas.
Source — intomobile