Marketing chief at Samsung quits after just a month
Samsung are on the lookout for a new marketing director as their newly installed marketing director has just parted company with Samsung after just on month in the position.
James King was heralded as a major asset at Samsung along with new general manager Derek Williamson who joined Samsung at the same time.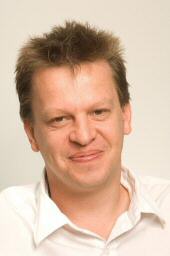 Unfortunately Kind decided to part company with Samsung due to receiving distressing news concerning his father's health.
King, who came over to Samsung from Motorola had been working on the Samsung U800 and the Samsung Omnia.
Also two weeks ago Samsung saw Matthew Brum join them from Sony Ericsson and he now holds the position of head of production management.
Mark Mitchinson, boss of Samsung UK said: "'James' personal circumstances were very unfortunate and have made it quite difficult. I got on very well with him personally and professionally and wish him all the best for the future."
Source — mobiletoday