Garmin's Nuvifone delayed until 2009
Another year, another IFA trade show and another glimpse of Garmin's Nuvifone, The Garmin rep whipped his Nuvifone prototype out to give the guys over at engadgetmobile a quick look at the much talked about device.
Garmin have been talking about the Nuvifone for some time now, but from what could be seen there really is nothing new to see, well unless the rep was hiding something. Garmin are being very secretive not allowing any video recordings of the interface, basically the home screen was the only thing to be seen, what the hell is so special about the Nuvifone that Garmin are obsessed with keeping us in suspense?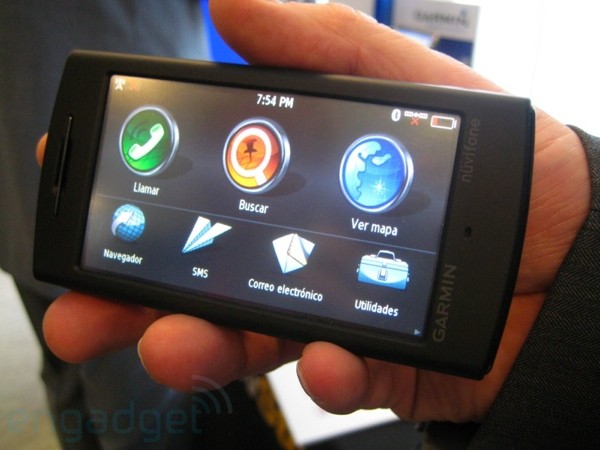 What was funny was when the Garmin rep tried to show off how the Nuvifone could navigate better than the iPhone the Nuvifone crashed, of course it could have been just a one off but didn't really impress engadgetmobile saying that the iPhone and Nuvifone have that in common they both seem to like crashing.
The rep reported that the Navifone is delayed until 2009, do we really care now? There is only so much teasing someone can take, now you see it, now you don't, if the guys over at Garmin don't watch out no one will want it when it finally appears.
Source: engadgetmobile