Why is T-mobile gaining the Motorola W450 garish yellow mobile?
According to TmoNews, T-Mobile will be picking up the Motorola MOTOACTV W450 sometime in early September, TmoNews is confident it will be the 3rd Sept.
So what does the Motorola MOTOACTV W450 mobile handset offer prospective T-Mobile customers, well not a great deal apparently other than some water resistance?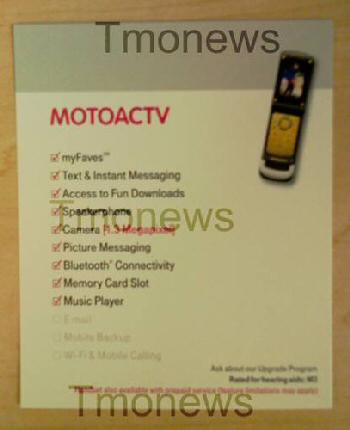 The Motorola MOTOACTV W450 should come with a 1.3 megapixel camera, Bluetooth, media support with microSD slot, and really that is about all one can expect.
Motorola has been struggling for some time now and to be honest, shoving out something like the Motorola MOTOACTV W450 doesn't bode well for their future, especially with that putrid yellow keyboard.
Has Motorola given up in the mobile design stakes, if not then maybe they should, or at least consider looking at designing something far better.
Price tag for this un-provoking yellow mobile is set to be $30.00 to $50.00 so they say.