Does Steve Jobs email mean future iPhone tethering?
Hold the phone! According to Gizmodo they say that this does look like a pretty legit email tread from a reader, and is seems that Apple big boy Steve Jobs may have actually responded to a complaint!
The complain was apparently concerning the dumping of NetShare from Apple's App Store; iPhone to laptop tethering isn't possible without jailbreaking the iPhone first, and so it would see the Gizmodo reader sent this to the Apple big wig…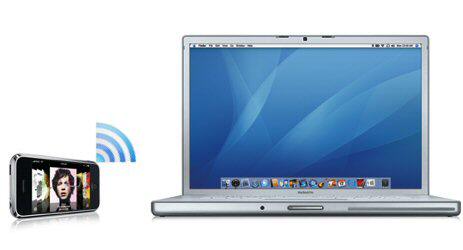 "AT&T offers data plans for BlackBerry that include tethering for an additional $30 per month (a total of $60 per month for the BlackBerry+tethering plan).
It seems ludicrous that the same thing is not offered with the iPhone. I understand the desire to prevent tethering with the current data plan, but I am willing to pay more money to allow tethering! With such an advanced device, why can I not do so?"
To which the apparent email reply was as below.
From "Steve" to our reader:
We agree, and are discussing it with ATT.
Steve
Sent from my iPhone
So there it is, you can make up your own mind, but would you pay Apple and AT&T extra to tether your iPhone to a laptop?
Source — gizmodo via macdailynews