Global Ovi and Sync on Ovi launched by Nokia
The global Ovi.com website was recently unveiled by Nokia is intended to bring all their web services, including Nokia Maps, Files on Ovi, and Share on Ovi, all under one banner.
Furthermore, there is a new Ovi service out called Sync on Ovi and has been launched to enable both Series 40 and S60 powered Nokia mobile handset owners to easily sync their appointments, contacts, and notes with Ovi.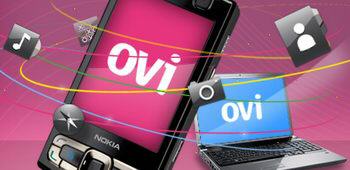 As Nokia owners can see the benefits of this new service are quite obvious as users will be able to easily manage their PIM data from a web browser and sync to any of their Nokia mobile phones.
The new Sync on Ovi system can also be used to keep two phones in sync, such as maybe a user's personal and work mobile handsets.
You mobile operator will of course charge the user for all the data transfer the user makes, however Sync on Ovi is free to use.
Source — mobileburn via intomobile