Apple iPhone 3G coming to PAYG September from O2
According to Mobile Today, O2 is to price the Apple iPhone 3G 8GB version at £350.00 and the Apple iPhone 3G 16GB version at £400.00, both on pay-as-you-go.
Apparently this pricing has been announced on the O2 website, and these pre-pay versions will become available as from the 16th of September.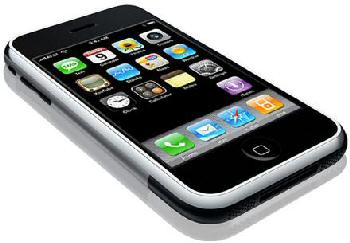 These prices will also include unlimited browsing along with WiFi for a period of twelve months. After thee initial twelve months, the user can continue to receive unlimited browsing and WiFi at a charge of just £10.00 per month.
It appears the oerator is quite confident they will have adequate stock of both 8GB and 16GB iPhone 3Gs in place and is not looking to extend distribution beyond its own stores, Carphone Warehouse stores, and Apple stores.
There is also a rumour that O2 is working on developing a system whereby box breaking is mimimised.
Looks like the ole Apple iPhone 3G is coming to PAYG at long last then.
Source — mobiletoday