Motorola struggling? Give the boss £1.8 million that will sort it!
As usual it's the top dogs who always get the most out of their position, while those at the lower end who actually do all the work go unnoticed, and such is the case with Motorola, as they are about to pay CEO Greg Brown an estimated £1.8 million bonus.
The reason for such a massive bonus? Apparently an aim "to accelerate the sale of Motorola's mobile handset arm while still ensuring its value."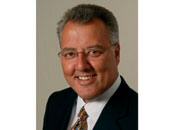 Motorola has been struggling for some time and has lost half its market share. So of course to make the struggle less of a struggle simply hand over a big bonus to the boss, typical!
Source — mobiletoday