LG launched new colours for the Secret
LG has launched their new Secret mobile phone in two new colours in the Korean market in, Titan Gold and Ruby Violet.
The LG Secret features an elegant styling and enhanced design materials like tempered glass and carbon fibre, and boasts a 5 megapixel camera including face detection, video recording at 120 frames per second and ISO 800, and its smart technology.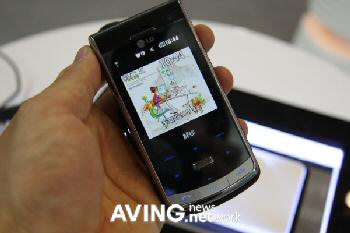 According to LG the Titan Gold model will be available in the Asian market, while the Aqua Blue, the Dark Silver, and the Ruby Violet Secret will be available in the European market.
Source — Aving