Online bingo comes to the mobile phone
The major online Bingo providers are about to enter the mobile arena. Bingo providers such as Mecca Bingo, Ladbrokes Bingo, PartyGaming, and 32 Red have already introduced mobile tech to their online members allowing them to play bingo while on the move.
This is a logical step for the online bingo industry, allowing the hook-up to bingo games via the mobile phone will bring a new freedom to the game, and allow bingo fans to play whenever and wherever they wish.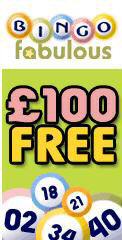 The latest mobile phone with high internet access speeds will be able to access all the features on the bingo websites which include bingo games, bonuses and bingo promotions, slots and side games, and chat rooms, and all in the comfort of your home or while out and about.
Source — bingostreet