Motorola Rapture VU30 MOTO VU240 and MOTOPURE H15 Bluetooth Headset
Motorola Inc and Verizon Wireless have introduced 2 new mobile phones which will become available on Verizon sometime this month. The new mobile handsets are the Motorola Rapture VU30 and the MOTO VU204.
Not only are these two new Motorola handsets becoming available but they can also be enhanced by the new MOTOPURE H15 Universal Bluetooth Headset which will be available online and in Verizon Wireless stores.

The Motorola Rapture VU30 is a clamshell handset and owners will be able to access in excess of five million songs via V CAST Music with Rhapsody, and can sync those songs from their PC play lists to their Motorola handset.

The MOTO VU240 is a clamshell form factor with a VGA camera along with Verizon Media Centre and VZ Navigator service and supports Bluetooth.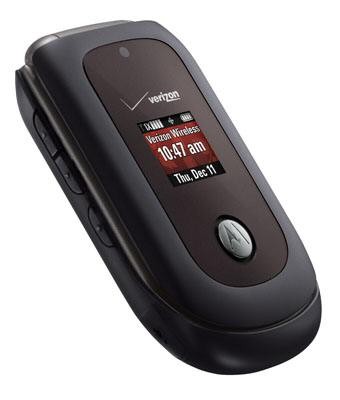 The Motorola Rapture VU30 will cost $129.99 after $50.00 rebate; the MOTO VU204 will be $29.99 after $50.00 rebate, and the MOTOPURE H15 costs $99.99.