What will Firefox Mobile for Windows Mobile look like?
There has been much talk of the Firefox Mozilla Alpha launch, and the Firefox Mobile team has said from the beginning that Firefox Mobile will certainly be released for the Windows Mobile platform, and up till now all the has been somewhat theoretical.
However, we now have available the first screenshot of the upcoming Firefox Mobile which we are told is running on a Windows Mobile Professional touch-screen mobile phone.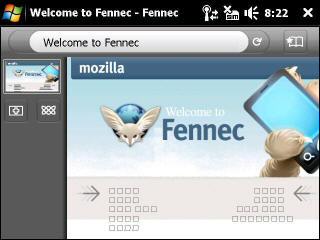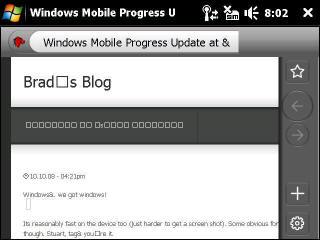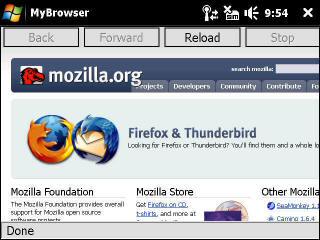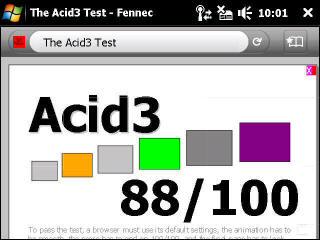 These screens should give up a good impression of what to expect in the final version of Fennec, in other words Firefox Mobile, but the most important thing is that apparently developers ran an Axid3 test which scored 88/100 which is quiet impressive for a mobile browser.
Firefox Mobile still isn't available yet, but the word is it will hopefully hit the net come the year's end.
Source — the::unwired