MobUI stands with iPhone BlackBerry Android in App Store market
A group of mobile industry veterans are to launch a new mobile apps development company. MobUI Corporation state they have acquired a mobile app platform company and is preparing to create iPhone mobile Web and downloadable apps for major consumer brands.
MobUI is backed by funding from GlobalNET Mobile Solutions, which is a wireless apps service provider in Latin America.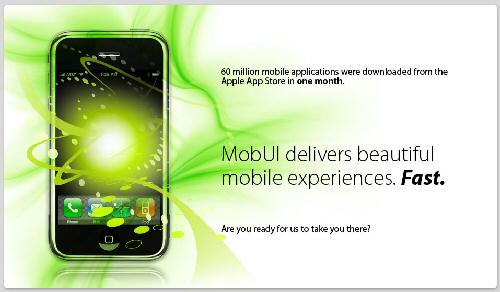 According to MobUI's founders, Brandon Albers and John Burry, MobUI's philosophy is to speed up development by utilising a factory line type model, thus dividing projects into "separate micro-efforts." While MobUI officials say they are planning to expand their focus beyond that of the Apple iPhone.
Source — tmcnet