BlackBerry Bold boldly goes on AT&T 27th October
News is hitting the net waves; the BlackBerry Bold is to hit AT&T come October the 27th. Seems to be official as most of that news is coming from AT&T themselves apparently, so BlackBerry Bold wannabies, there you have it, get all worked up for the 27th.
So if all goes well and nothing else goes wrong with the BlackBerry Bold in the eyes of AT&T everything should be smoother sailing.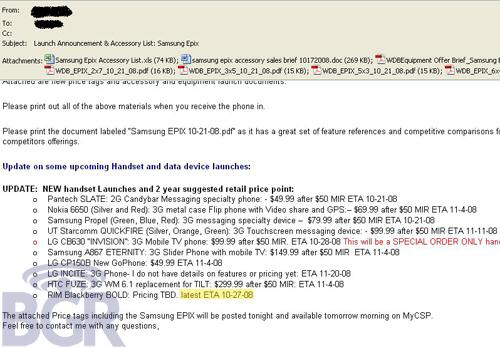 But even if you aren't a Bold wannabie, the AT&T internal email gives us some insight into the rest of AT&T's line-up, for instance there's handsets from Pantech, Samsung, LG, HTC, and of course that highlighted Research In Motion BlackBerry Bold date.
Source — BGR