Palm Sprint Centro in Olive Green: a closer look
Sprint and Palm have brought out a new coloured Palm Centro, well two colours actually, Olive Green and Vibrant Rose, but let's take a look at this Olive Green version. In addition to the colour variants of the Palm Centro there are a few minor enhancements such as a double built in program memory and a few updated apps.
The latest shades also come with soft touch finish which gives a better grip, is smoother to the feel and also has a smudge free exterior so no more nasty smudges. Also there is a new dark grey button bar with trimming round the sides.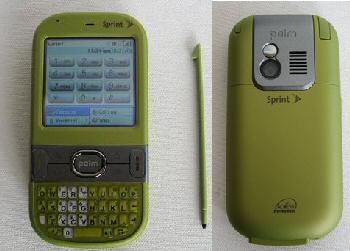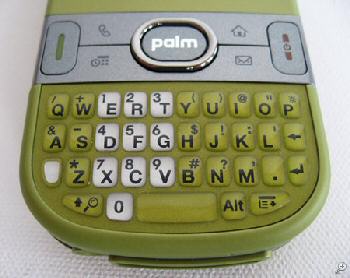 The Centro's keyboard also feels as if it is an upgraded material, but still the same Palm OS Garnet v4.5.9, but there is that double RAM and the enhancements to Google Maps, My Location, and the addition of Palm's new Facebook client and Astraware's Sudoku.
Source — palminfocenter