Apple iPhone 3G gains 1-Seg mobile TV tuner in Japan
Japanese iPhoner who love mobile TV are going to be quite happy because the Japanese Apple iPhone has just got 1-Seg digital goodness. Yes the owners of the Apple iPhone in Japan now have an 80 gram tuner fix over Wifi which also doubles up as a battery extender when plugged into the Apple iPhone 3G dock connector.
So my Japanese trendy streetwise mobile TV friends mobile TV is your while on the go. The specs are three hours continuous 1-Seg viewing with 2 to 4 hours charge through AC or USB.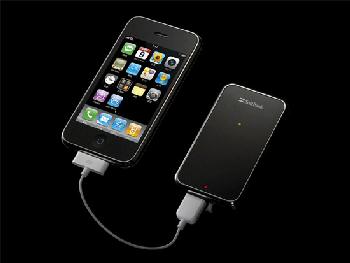 It should become available in December alongside a free 1-Seg app via the Apple iTunes app store, but as yet we have no idea on what price it will command.
Source — Engadget