Video: Nokia Friends View application for S60
Nokia Beta Labs has made available the application Nokia Friends View, which is a combined micro-blogging and location application which allows the user to share their location automatically via GPS or manually via network based location with their friends.
The thing about the Nokia Friends View application is that it has both web component for desktop access and also that this particular application actually works on any S60 mobile phone and not just Nokia's own handsets.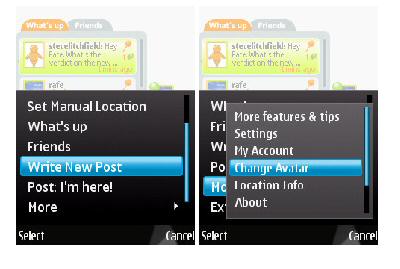 There are two basic components to the Nokia Friends View app being, sharing info and what the user is thinking or doing via micro-blogging, and updating and sharing the user's location with an aim of facilitating opportune meetings between friends.
Nokia Friends View video below