Verizon BlackBerry Storm 9530 prices confirmed
We now have some more solid evidence on the Verizon Wireless pricing of the BlackBerry Storm 9530 as Verizon's testman pre-launch site now lists the BlackBerry Storm 9530 with a price tag of $219.99 with a two year agreement.
Somewhat more than the analysts were predicting of $199.00 in line with the Apple iPhone 3G, but then again maybe we will be seeing some kind of rebate attached to the Verizon BlackBerry Storm to attract the Christmas shopper.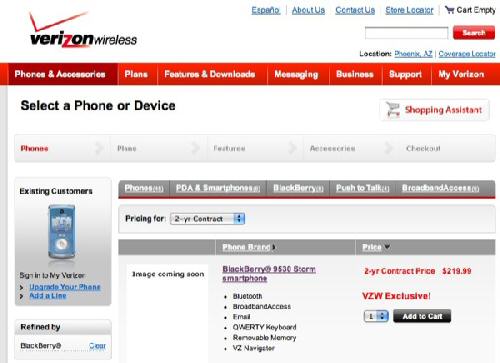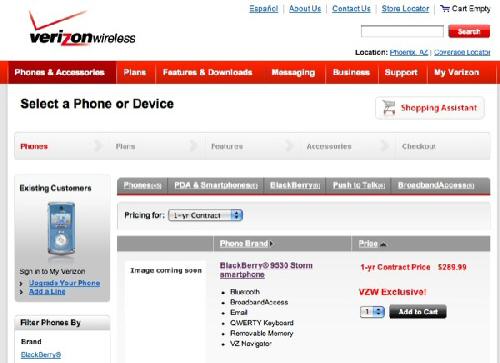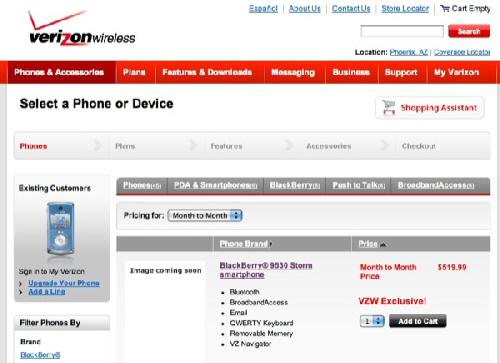 The Verizon BlackBerry Storm 9530 without contract will set you back a hefty $520.00 which is pretty close to the pricing being touted over the net last week.
Source — Engadget