CTIA 2009: New Sound ID 200 & 300 Bluetooth Headsets
CTIA Wireless 2009 as produced the announcement from Sound ID about its brand new Bluetooth Headsets, these headsets are called Sound ID 200 and Sound ID 300.
Cnet are at CTIA 2009 and have info on the Sound ID Bluetooth headsets, these are pretty impressive and it looks like these two new headsets will be even better, both the 200 and 300 feature Noise Navigation technology which basically optimizes speech intelligibility, they also feature wind and background noise reduction automatically, very comfortable ear loops, and automatic volume control.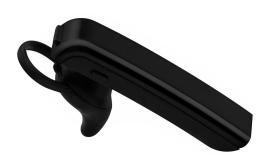 The Sound ID 300 headset is the better model and more advanced, the reason this one is slightly better is because it has a feature called Personal Sound technology, this means you can choose from three listening modes that will suit the environment or hearing preference.
The Sound ID 300 will become available exclusively via AT&T Wireless for around $99.99, the Sound ID 200 will be sold at a number of outlets like Apple retail stores, Amazon, Fry's and of course Sound ID's own Website for $99.99.