Nokia N97 drops to $524.25 on pre-order in US
The longer a mobile device is out the more chance of its price being dropped, that's the way of things, and technology is no different.
However, according to engadget mobile, the still unreleased Nokia N97 pre-order comes with a $174.75 discount dropping the price from $699 down to $524.25.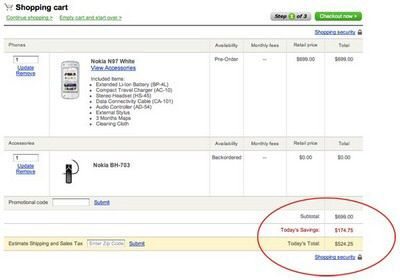 And this is before the Nokia N97 is released? Furthermore you still get the free BH-703 Bluetooth headset as well.
And if you want even more savings using the code CARTP409N drops the price way down to just $454. Is it Black Friday already?