Palm Pre Release Date: Best Buy System says June 7
Do we now have a partially confirmed Palm Pre release date? According to engadget mobile we might as they point out that in the Best Buy inventory stub.
This Best Buy inventory stub has been updated to show an "In Stock Date" with that date being the 7th of June, which happens to be a Sunday which of course is a traditional Sprint launch day.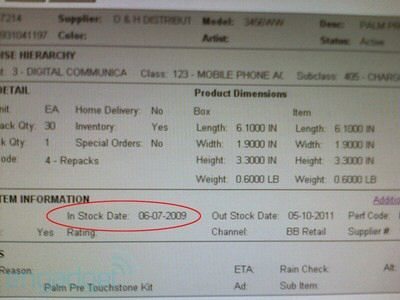 So, if you go by this Best Buy stub the launch date for the Palm Pre is now set for the 7th of June, doesn't say what year though! I'm joking of course, but we've heard so many Palm Pre release dates offered up I'll believe it when I see it happen.