LG enV3 on Verizon launch confirmed at May 29th
The word coming from the BGR is that the LG enV3 will launch on the 29th of May, which is only a couple of weeks away when you will be able to get your hands of LG's latest version of the dual display QWERTY sporting clamshell.
Furthermore, the LG enV3 will come in carrying a price tag of $129.99 after a $50 rebate and on a 2 year agreement, or for full retail at $299.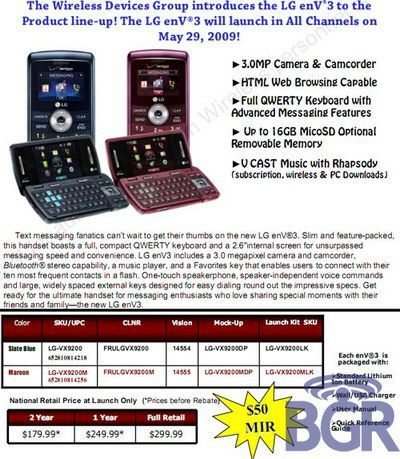 Quick spec reminder… the LG enV3 sports a 2.6 inch internal display, HTML compatible browser, a 3 megapixel camera, and will be available in Maroon and Slate Blue with Verizon Wireless.