North America to gain Nokia N97 on 2nd June
Yep, North America will be seeing the Nokia N97 smartphone hit as of June the 2nd according to an announcement by the Nokia Blog.
This sort of confirms the speculation of a June release for the Nokia N97 NAM which is said to command a price tad of $699 but no doubt that price will fall once the smartphone hits the shelves.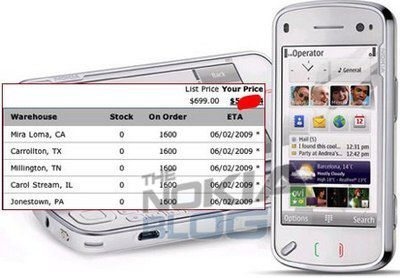 The Nokia Blog was spot on about the release of the Nokia 5800 NAM, so this is probably as good as it gets confirmation wise on the release date for the Nokia N97 NAM. So it does look like June is going to be an exciting month in the smartphone world.