Nokia N97 Support Page now online
According to a post on mivadika, Nokia has now launched the official Support Page for the Nokia N97 smartphone a week after launching the official Nokia N97 website.
The Nokia N97 Support Page offers potential customers access to various Nokia OC software like Nokia Software Updater, and Nokia PC Suite which is compatible with the Nokia N97.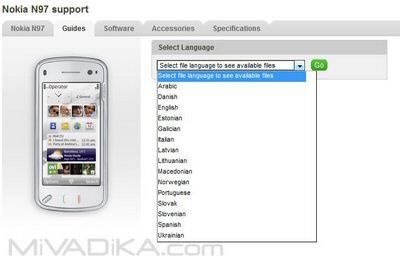 There is also a final version of the Nokia N97 User manual which is available as a PDF file for download, along with forum discussion and compatible accessories, and this Support Page launch signifies the Nokia N97 one step closer to being released.