WWDC 2009: Media registration, doors now open and images
Yes the time has come, the doors have now opened at the Moscone Center for the WWDC 2009.
Engadget will be doing a live blog here, they say that they are holding tight in the media registration area and that the doors will open in the next 20 minutes (Update – doors are open) or so, they say that there are familiar faces there as well.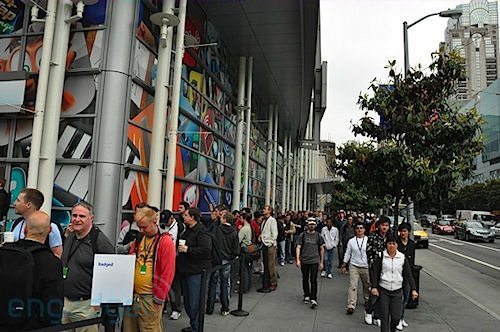 The latest news is that the Apple Store is down; love the images though of the queue and the inside of the centre. Keep coming back to phonesreview.co.uk because we will be bringing you up-to date news. Oh just so you know Engadget have just gotten themselves a seat and listening to thumping techno / rock music.