iPhone 3G S no contact pricing for Rogers and Fido
The guys over at the BGR have managed to grab hold of a few screen shots of Best Buy in Canada which let everyone know Rogers and Fido's iPhone 3G S pricing.
According to Best Buy's inventory system, Rogers Wireless and Fido iPhone 3G S customers will be getting no contract pricing on the iPhone 3G S 16GB for $699 and the iPhone 3G S 32GB for $799.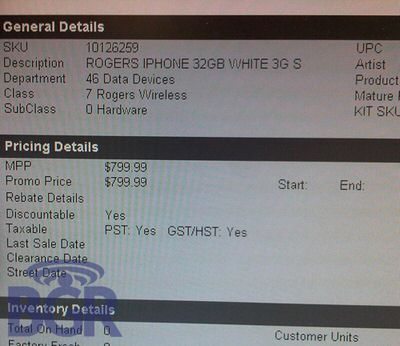 One can of course only hope that when the iPhone 3G S does arrive then Best Buy Canada may drop the price, but don't hold out too much hope.