iPhone 3G S Reservation Figures and Shipments Begin
Apparently Apple is sending out iPhone 3G S shipment notifications according to an article on engadget mobile who presume Apple has done all they can to ensure no shipments will get through before the all important launch date of the 19th of June.
But the interesting part of the article is an anonymous Apple Store employee ahs been doing a bit of number crunching and formulated the average reservation figures at other Apple stores.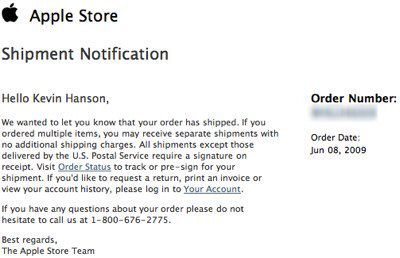 According to the employee the average iPhone 3G S reservation is approximately 800 people per Apple store, and thus calculates to roughly 20,000 reservation as of now but he believes that figure could well double before the actual launch.