Nokia 3710 fold gets Announced
Nokia has announced the Nokia 3710 fold which has probably been overshadowed by the announcement of the Nokia E72, which is a bit of a shame as the Nokia 3710 fold is quite a well equipped handset for the price.
The Nokia 3710 fold features a clamshell form factor with a 3.0 megapixel camera, concealed external display, 3G, AGPS, FM radio, Bluetooth, 2.2 QVGA screen, and a second camera for video calls.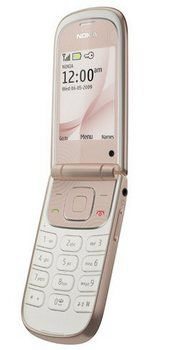 The Nokia 3710 fold has an expected arrival date of sometime in Q4 09 with a price tag of roughly €140 which is about $193.