Apple tells UPS no shipping iPhone 3G S before we say so
Apparently the delivery service over in the USA, UPS, has been delivering iPhone 3G S handsets a couple of days early, and Apple isn't too pleased and thus has coordinated with the shipper to hold back delivery until "a future delivery date" which isn't specified according to an article on engadget mobile.
So what is the big deal with UPS shipping the iPhone 3G S out a few days early anyway? Surely if they wait until the day they would have so many to ship some hopefuls may be let down.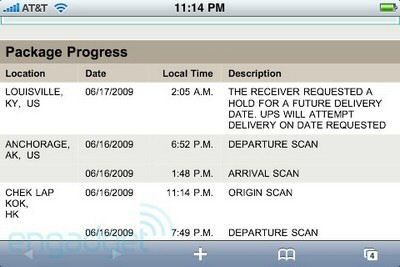 No doubt everyone will get their iPhone 3G S eventually, but really to tell a shipper not to ship beforehand is kind of dominating.
Have you got your iPhone 3G S yet?