Unboxing the Verizon BlackBerry Tour 9630, very nice
The Verizon branded BlackBerry Tour 9630 found its way to engadget mobile and has now received the traditional unboxing treatment.
They say the BlackBerry Tour 9630 is the "best looking" CDMA BlackBerry smartphone to date and they also believe the Tour will be able to stop BlackBerry Bold owner in their tracks.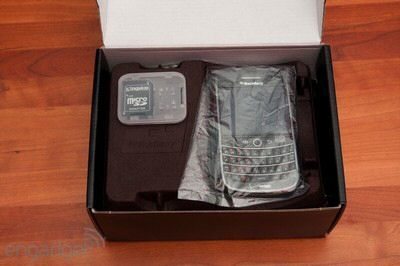 Furthermore they say that the BlackBerry Tour 9630 QWERTY keyboard may possibly be the best keyboard Research In Motion has ever crafted for a handset. They have also posted several images of the Tour and will post a full review soon, so follow the link for more.